2-Person Inflatable Boat: Advantages, Disadvantages, and Top Models
Posted by JAMES S.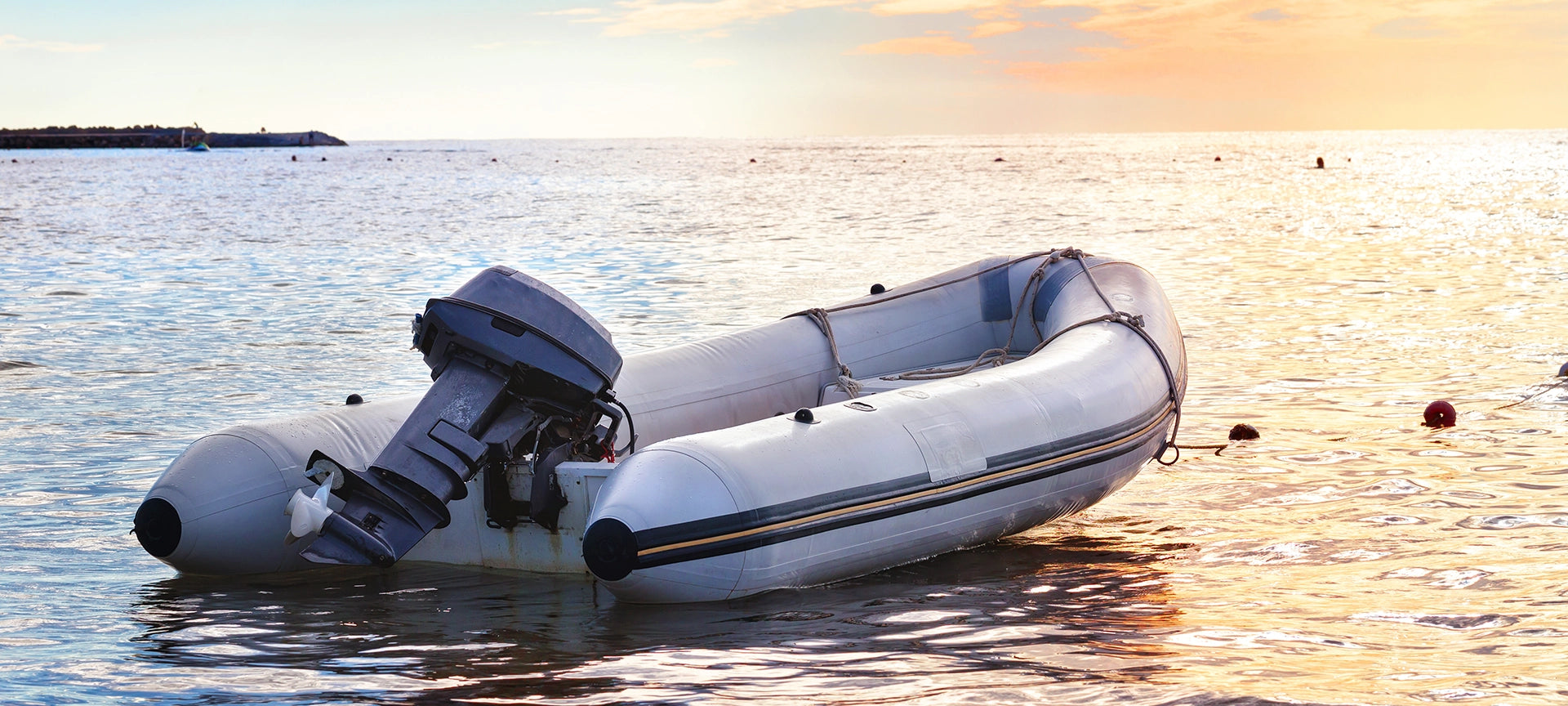 Whether you're planning a camping trip on the lake, hitting some rapids on a river, or just taking your kids out for an afternoon of fun in the sun — there's never been a better time to invest in an inflatable boat.
A two-person (2) inflatable boat offers plenty of space for passengers and their gear, making it a great choice for couples and small families. But what are the advantages and disadvantages when compared to standard canoes or classic powerboats?
In this blog post, we'll explore all aspects of 2-person inflatable boats — from what makes them special and which models are best suited to different activities. This guide will help you make an informed buying decision before you head out onto the water!
Introducing 2-Person Inflatable Boats – What You Need to Know
Get ready to embark on a new aquatic adventure with 2-person inflatable boats! These compact and versatile vessels are becoming increasingly popular due to their portability and ease of use.
Perfect for casual recreational activities, these boats can easily fit in your trunk and be taken on your next camping trip or beach day. Not to mention, they are quite affordable compared to traditional boats. But before you hit the water, there are a few things you need to know.
Choose a boat with durable materials, proper weight capacity, and easy inflation/deflation options. And don't forget to pack life jackets for everyone on board. With these tips, prepare to set sail and explore new horizons!
Related Article: Why Inflatable Kayaks are a Great Option for Beginners and Advanced Paddlers
Advantages of a 2-Person Inflatable Boat
When it comes to boating, bigger doesn't always mean better. In fact, a 2-person inflatable boat has a whole host of advantages over larger vessels.
Its smaller size and lightweight construction make it much easier to transport and store.

Plus, with only two people on board, you can zip around the water quickly and easily, enjoying a more intimate and immersive experience.

And let's not forget about the cost savings - inflatable boats are typically much more affordable than their solid counterparts.
So if you want to enjoy all the benefits of boating without breaking the bank, consider investing in a 2-person inflatable boat.
Disadvantages of a 2-Person Inflatable Boat
Ah, the allure of a 2-person inflatable boat. It's compact, easy to transport, and perfect for a day on the water with a partner. But as with anything, there are some downsides to consider.
These boats are typically not built for speed, so don't expect to break any records on your next outing.

Additionally, there may be better options than a 2-person inflatable boat if you plan on fishing or carrying a lot of gear.

And finally, while they're great for calm waters, they may not handle choppy or rough conditions, as well as a sturdier vessel.
But don't let these drawbacks deter you - with a bit of planning and preparedness, a 2-person inflatable boat can still offer plenty of fun in the sun.
Top 5 Models of 2-Person Inflatable Boats
Here are our top 5 picks: 
Perun 330 Inflatable Boat

: Its fully rigid floors can hold up to a combined weight of 439kg and has a powerful 25hp motor.

Perun 510 Inflatable Boat:

Its inflatable keel floor is solid enough for you and your kayaking partner. It'll hold up to 1080kg and is 510cm — enough space for your extra cargo. 

Perun 290 Deluxe Inflatable Boat:

With three pressurized compartments, and a strong PVC material, this 2-person inflatable boat is primed to take on Canada's roughest waterways. 

Perun 310 Inflatable Motor Boat

: Its sparkling dark gray colour is an instant attraction. Its made from resilient PVC material and can comfortably support up to 440kg of cargo.

Perun 250 Inflatable Boat Boat

: Ideal for you and a partner, this inflatable boat will impress you with its fully rigid floors and top-quality construction. 
Whether planning on fishing, paddling, or cruising around, each of these boats has something to offer. Not only are they light and easy to transport, but they're also durable, stable, and comfortable.
So why not take the plunge and start exploring the great outdoors from a fresh perspective?
Related Article: Exploring Canada's Waterways: The Advantages of Inflatable Kayaks
Final Thoughts – Are They Worth It or Not
When it comes to finding the perfect craft for a leisurely day on the water, 2-person inflatable boats provide an affordable and convenient option. They offer stability, portability, variety in sizes and features and are easy to use.
Though a high-end boat may be more luxurious and able to withstand rougher terrain, a two-person inflatable boat can serve all of your lake-bound wants and needs – often at a fraction of the cost.
Ultimately, two-person inflatable boats give you the convenience of a watercraft without relying too heavily on your wallet. Look through our online inflatable boat collection at Perun Outdoors for the ideal vessel for your next water adventure.
Collection 2019
Sale 70% Off
Title for image